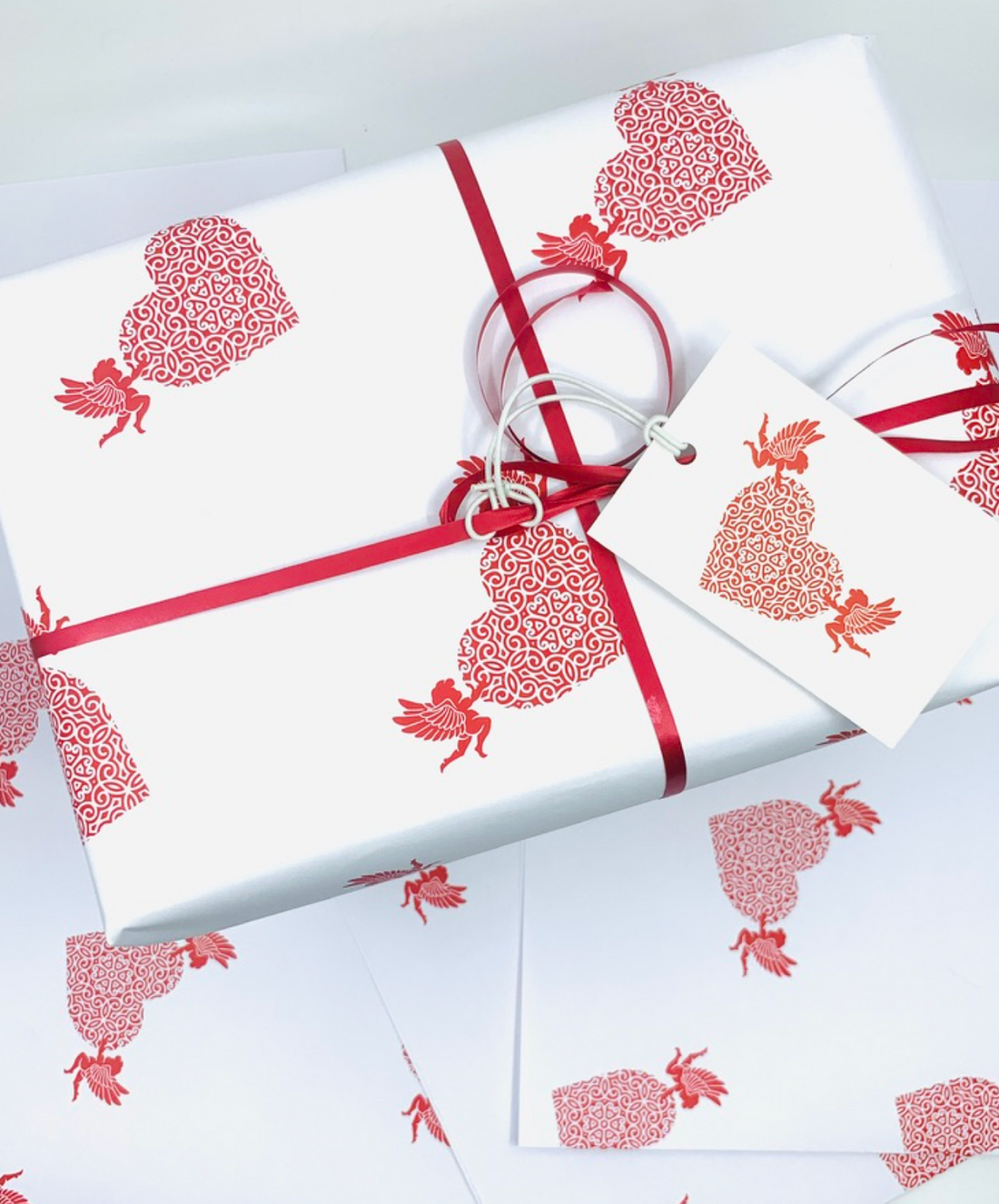 How Hopping Dog Cards produce our wrapping paper
How Hopping Dog Cards produce our wrapping paper
Here at Hopping Dog Cards we aim to produce the top-quality wrapping paper for you, our customers, and we know you expect a high quality from us.
First of all we design our wrapping paper and this is all in Adobe Indesign software and with our creative design team at Hopping Dog Cards.  Joanna, the owner sits and draws out her ideas of what she would like to create and her ideas so when she gives her ideas and drawings to her designer, Kerry, then Kerry has a good idea of what she requires.
Sometimes we go through lots of designs and lots of ideas then we drill down on the details and usually come up with about 4 new designs per project. 
How we get to this process is we go through our images and look at what is trending, visit supermarkets, look at fashion colours and this is where we get our inspiration from.  From here Joanna has her creative time!  Usually involves, a mug of tea shortbread and paper and colour pens and simply ideas are taken and drawn out into various different designs. 
Colour is a huge part of what we have in our ranges of wrapping paper.  Some of our papers are just full of colour and some are white background with colourful images, we try hard to change it up and each design is truly different and a unique look and feel.
Inspiration also comes from simple dog walks and or visits to different parts of the UK and overseas.  For example we have used a busy pattern for the pretty forget-me-nots wrapping paper
Once we have the designs created we also create our gift tags.  Gift tags are a huge part of what we offer because if you are giving a present then you need to have the gift tag to say happy birthday or anniversary or merry Christmas.  We always sell our wrapping paper with two free gift tags. 
The print is a huge part of what we produce, and we print all our stationery, this includes our wrapping paper and gift tags too.   
All our wrapping paper is:
120gsm uncoated recyclable paper
Printed on side only
Folded into 4
Size is 700mm x 500mm
All wrapping paper comes with two free gift tags
The gift wrap is also printed in the UK
Please visit our wrapping paper section and you will see our full collection of wrapping paper designs and Free gift tags.   Visit the wrapping page here: Wrapping Paper